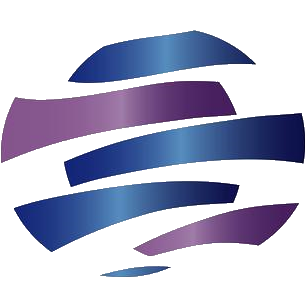 An SI Board Since June 2000
From the CPST prospectus:

"We develop, design, assemble and sell Capstone TM MicroTurbines. Capstone MicroTurbines are marketable worldwide in the multibillion dollar market for distributed power generation. Capstone MicroTurbines provide power at the site of consumption and to hybrid electric vehicles that combine a primary source battery with an auxiliary power source, such as a microturbine, to enhance performance. We are the ?rst company to sell a proven, commercially available power source using microturbine technology. The Capstone MicroTurbine combines sophisticated design, engineering and technology to produce a reliable and ?exible generator of electricity and heat for commercial and industrial applications and is a result of over ten years of research and development. We believe the simple and ?exible design of our microturbines will enable our distributors and end users to develop an increasingly broad range of applications to ?t their particular power needs.

Product

The Capstone MicroTurbine is a compact, environmentally friendly generator of electricity and heat. Our state-of-the-art microturbines combine patented air-bearing technology, advanced combustion technology and sophisticated power electronics to produce an eìcient and reliable electricity and heat production system that requires little on-going maintenance. Our air-bearing technology provides a clean, high-pressure ?eld of air to lubricate the one moving component of the microturbine rather than using traditional petroleum products as in conventional bearings. Our microturbines can operate by remote control and use a broad range of gaseous and liquid fuels, including previously unusable fuels. Our microturbines are easily transportable and designed to allow multiple units to run together to meet an end user's speci?c electrical and heat requirements. We also have applied our technology to hybrid electric vehicles such as buses and industrial use vehicles. Buses using Capstone MicroTurbines have demonstrated greater range, less maintenance and lower cost than other low emission buses. Our microturbines have been in commercial use in buses since July 1999 and are currently being used in buses operating in Los Angeles, Atlanta, Nashville and Tempe. We currently sell a system which produces approximately 30 kilowatts of electricity. We expect our next model, a 60­ kilowatt system, to be available by the third quarter of 2000. Our 30 kilowatt unit provides power suìcient to operate a typical convenience store. A typical fast food restaurant requires approximately 90 kilowatts of power and could be powered by three of our 30 kilowatt units.
| | |
| --- | --- |
| | Go to reply# or date (mm/dd/yy): |
| | |
| --- | --- |
| | Go to reply# or date (mm/dd/yy): |