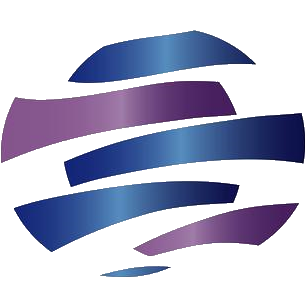 An SI Board Since November 1999
| Posts | SubjectMarks | Bans |
| --- | --- | --- |
| 18 | 1 | 0 |
Website: nextnetworks.com

MINNEAPOLIS--(BUSINESS WIRE)--Sept. 20, 1999-- Wireless technology start-up NextNet, a spin-off of Zamba Corp. (NASDAQ:ZMBA - news), today announced plans to develop equipment and infrastructure for the rapidly-emerging wireless digital subscriber line (DSL) services market, which is poised to explode over the next two to three years.

The company has developed technology that provides a foundation for the delivery of high-speed, low-cost wireless Internet access to consumers and small businesses worldwide.

NextNet plans to deliver its broadband wireless access system, which can provide up to nine megabits (9Mb) of wireless bandwidth to users, within the next 10 to 12 months. Its products will enable MMDS (multipoint, multichannel distribution system) service providers to offer consumers and small businesses an affordable wireless alternative to today's high-speed cable and wireline telecommunications services. Access to high-speed wireless data services by providers such as Teligent and Winstar (Nasdaq:WCII - news) is currently limited to medium- and large-size businesses.

``NextNet's technology will open up the market to those who do not have access to such wireline services today,' said Ralph Muse, who NextNet named today in a separate announcement as the company's new president and chief executive officer. ``In many cases, they can't access those services because of geographical and technical limitations of conventional wireline communications technology.'

Access to high-speed wireless data services that do exist today is currently limited only to medium- and large-size business customers, Muse said.

NextNet is shifting its marketing strategy for its patented wireless data transmission technology from a strategy it set upon in September 1998, when it was founded as a spin-off of Zamba (Nasdaq:ZMBA - news). At that time, the company announced plans to target the wireless mobile computing market, with a goal of making it possible for consumers to access Internet provider services without having to ``plug in.' Based upon market research and technology development work conducted over the past 90 days -- including extensive, successful field testing of a system prototype -- the company has concluded that the emerging wireless DSL market holds much greater potential for success for a new market entrant like NextNet.

``NextNet has a phenomenal opportunity to make a huge impact in this market in the next 12 to 18 months,' explained NextNet Chairman Joe Costello. ``There's no dominant player in wireless DSL right now -- and the big players are only beginning to stake out their territory. Since the field is still wide open, it's exactly the right time for a new company like NextNet to get in the game.

``That's not the case with wireless mobile computing, where the telecom giants have already begun to play a dominant role,' Costello continued. ``It's become crystal clear to us over the past several months that wireless DSL is a significantly more attractive opportunity for NextNet. Best of all, we're in a position to move quickly since our past R&D efforts are directly applicable to wireless DSL.'

Costello added that, with today's appointment of Muse at the helm, NextNet is now solidly positioned to successfully execute its new wireless DSL market strategy.

``I'm delighted to be on board to help make the NextNet vision a reality,' Muse said. ``I am extremely impressed with the approach the team has taken in re-assessing and re-targeting the company's efforts. We're positioned to take a dominant position early in the game, and that's a great place to be.'

Wireless Access Market Set for Explosive Growth

NextNet believes the emerging market for broadband wireless access services in North America alone is set to explode, estimating it will grow from $1.9 billion in 1998 to $7.8 billion in 2002. About 15 to 20 percent of homes and small businesses in the United States will eventually take advantage of wireless access services, such as wireless DSL, Muse said.

``Today's market for wireline DSL services in the U.S. is 355,000 lines, with projected growth to more than 1 million lines by 2001,' he said. ``What's more is that we've accumulated data that shows that up to 70 percent of the U.S. residential and small business market -- particularly in rural areas - does not have access to such services today, due to the geographical and technical limitations of traditional wireline communications technology (e.g., cable modem, DSL).'

NextNet: On a Fast Track for Developing High-Speed, Low-Cost Wireless DSL Products

A key strength -- and emphasis -- of NextNet in the near term is research and development. NextNet's seasoned team of wireless data communications experts has worked together for nearly a decade, previously at Zamba (formerly known as Racotek) and now at NextNet, a spin-off of Zamba, over the past year.

In the next 12 months, the NextNet team will develop a communications system for the deployment of high-speed wireless data and, eventually, other converged telecommunications services, for the vast market of residential and small office, home office (SOHO) users.

In developing and testing a product originally aimed at wireless mobile computing, the team gained invaluable knowledge and insight into meeting stringent technology and market requirements for wireless data communications, including modulation techniques, DSP algorithms, communications protocols and compatibility with industry standards for wireless communications. All of this knowledge is being leveraged in the company's new wireless DSL product focus.

About NextNet

NextNet is a privately held start-up company focused on enabling wireless DSL services for consumers and small businesses worldwide. The company has developed technology that provides the underlying foundation for delivery of very high speed, low-cost -- wireless -- Internet access to consumers and businesses worldwide.

NextNet is a spin-off of Zamba Corp. (Nasdaq:ZMBA - news) and has received initial funding of $8 million from an investment group led by JAFCO America Ventures, Inc. and Doll Capital Management. Company headquarters are in Minneapolis, Minn. For more information regarding NextNet, contact Beverly Waldorf at 612/929-4008, ext. 109.