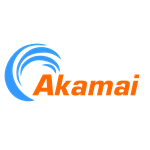 An SI Board Since August 1999
Akamai Technologies said today it will seek to raise $86.25 million in an initial public offering of common shares.

The Cambridge, Massachusetts-based provider of Internet content delivery services said in a filing with the Securities and Exchange Commission that it would use the proceeds from the sale for working capital and general corporate purposes.

It proposed the Nasdaq stock symbol "AKAM."

The company said its Internet content delivery service improves Web site speed and reliability and protects against Web site crashes due to demand overloads. Its FreeFlow service delivers customers' Web content through a worldwide server network by locating content geographically closer to users for faster retrieval.

Akamai said it entered into a strategic alliance with Cisco Systems earlier this month to enhance and jointly develop new content routing, switching, and caching technologies to improve the performance of Web content delivery.

Cisco bought shares of Akamai's Series E convertible preferred stock for about $49 million in August 1999, it said.

Underwriters of the offering, for which the company did not provide the number of shares to be sold, are Morgan Stanley Dean Witter, Donaldson, Lufkin & Jenrette, Salomon Smith Barney, and Thomas Weisel Partners.

The $86.25 million Akamai cited in its filing was merely a basis for calculating the SEC registration fee, it said.
| | |
| --- | --- |
| | Go to reply# or date (mm/dd/yy): |
| | |
| --- | --- |
| | Go to reply# or date (mm/dd/yy): |