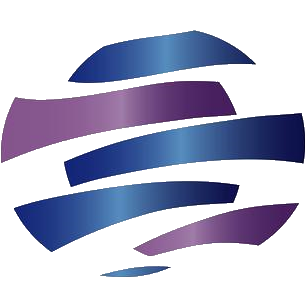 An SI Board Since June 1999
Phone.com's IPO is expected to take place around June 10th.

Offering Size: 4,000,000 shares of common stock; all by the Company.

Price: $10.00 - $12.00

PROSPECTUS SUMMARY

Phone.com, Inc.
We are a leading provider of software that enables the delivery of Internet-based services to mass-market wireless telephones. Using our software, network operators can provide Internet-based services to their wireless subscribers, and wireless telephone manufacturers can turn their mass-market wireless telephones into mobile Internet appliances. Wireless subscribers thus have access to Internet- and corporate intranet-based services, including email, news, stocks, weather, travel and sports. In addition, subscribers have access via their wireless telephones to network operators' intranet-based telephony services, which may include over-the-air activation, call management, billing history information, pricing plan subscription and voice message management. Our software platform consists of the UP.Link Server Suite, which is installed on network operators' systems, and UP.Browser, which is embedded in wireless telephones.

We were a pioneer in the convergence of the Internet and mobile telephony. To provide a worldwide standard for the delivery of Internet-based services over mass-market wireless telephones, we formed the Wireless Application Protocol Forum in close cooperation with co-founders Ericsson, Motorola and Nokia. In April 1998, the WAP Forum published technical specifications for application development and product interoperability, substantial portions of which are based on our technology and on Internet standards. Over 100 leading network operators, telecommunications device and equipment manufacturers, and software companies worldwide have joined the WAP Forum as of May 1999.

We focus on selling our UP.Link Server Suite and related technical support to network operators to enable them to offer a variety of wireless Internet-based services to their subscribers. The UP.Link Server Suite includes (1) a means of exchanging data between the Internet and mass-market wireless telephones, commonly referred to as a gateway; (2) a service platform that performs subscriber management and service provisioning functions and communicates with the network operator's customer care and billing systems; and (3) Internet-based wireless applications such as email and personal information management software. As of May 1999, 24 network operators have licensed our software and have commenced or announced commercial service or are in market or laboratory trials. Our current network operator customers include:

x AT&T Wireless Services
x Bell Atlantic Mobile
x Bell Mobility
x SFR/CEGETEL
x DDI Corporation
x Deutsche Telekom Mobilnet
x France Telecom Mobile
x GTE Wireless
x IDO Corporation
x LG TeleCom
x Nextel
x Omnitel
x Orange
x Telecom Italia Mobile
x Telenor
x Telstra

The UP.Browser is a browser and messaging software product that is specifically designed for mass-market wireless telephones.
- - -
Seems like an impressive client list, but revenues are still minimal. Is this dog going to hunt?
| | |
| --- | --- |
| | Go to reply# or date (mm/dd/yy): |
| | |
| --- | --- |
| | Go to reply# or date (mm/dd/yy): |