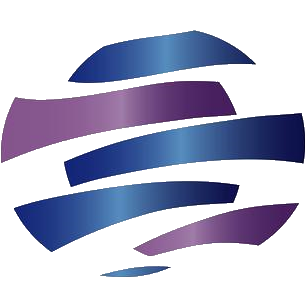 An SI Board Since April 1999
| Posts | SubjectMarks | Bans | Symbol |
| --- | --- | --- | --- |
| 66 | 1 | 0 | EYPI |
Endless Youth markets an "Anti-Aging System" that has had a phenomenally successful debut. Their recent press releases have announced that since their infomercial began airing in January, their revenues were $1.4 Million in February, $1.7Million in March and they finished the first quarter of 1999 with over $3.4Million in sales. That's over $1.17 per share in sales so far this year. Furthermore, their website has experienced 350,000 hits, and they also announced their plans to become a fully reporting company with the SEC this spring.

Vendor Services, a subsidiary of the Guthy-Renke, has an exclusive agreement with Endless Youth to air their infomercials in major television markets. Currently, Endless Youth runs their infomercials on CNBC, Lifetime, FX, Bravo, and Black Entertainment Network, as well as on local stations in approximately 100 of the major US television markets. Guthy-Renker is a $350 million a year company that markets successful infomercial skin care products for Victoria Principal and personal power programs for Tony Robbins. Rupert Murdoch's News Corp. holds a 37.5% interest in Guthy- Renker, through its ownership of New World Communications. Guthy-Renker runs several internet sites such as America's Choice Mall at www.choicemall.com and www.buyontheweb.com Endless Youth's product is almost ready for internet sales at www.buyontheweb.com under the nutrition category. EYPI's latest news release mentions that they will be looking to set up further internet sales soon.


From the company website at www.endlessyouth.com I gathered the following information:

Share Outstanding: 2.9
Float: Approximately 55% of outstanding

BOARD OF DIRECTORS
Neal Wallach, President and C.E.O., is responsible for developing the corporate direction and implementation of business strategies, including product development, financial planning, marketing tactics and promotional campaigns. With a Juris Doctor degree from the University of Virginia School of Law, Mr. Wallach has held positions with several major national law firms, is a member in good standing of the State Bar of California, and holds a B.A degree from Tufts University.

James Hembree, is retired from over 35 years at Dow Chemical, where he was President and CEO of Dow Chemical Canada; former director of Dow Chemical; Dowell-Sclumberger Canada; and several other public companies.

Gene Scher, is a principal of November Lazar Scher (NLS), a Los Angeles based company that specializes in entertainment licensing. NLS is a nationally recognized direct mail firm that assists clients with product development, marketing and promotional opportunities.

Dr. Carl Wallach, is an internal medicine physician specializing in gastroenterology, with a private practice.


The company has a small number of shares outstanding with what appears to be a solid list of directors. I believe that the stock is currently undervalued for a company that is brining in significant revenues. They appear to be poised for rapid growth, and they have more products in the pipeline, specifically a skin care product called Le Solution Derma System that they plan to roll out in the third quarter of 1999. I think their current "Anti-Aging" product can tap into the booming market in herbal and nutritional market that has developed over the past few years into a major industry. The marketing muscle of Guthy-Renker should guarantee that their infomercials will be seen prominently in major television markets.

I hope we can use this thread to gather more information about this company and discuss the merits of this investment.
| | |
| --- | --- |
| | Go to reply# or date (mm/dd/yy): |
| | |
| --- | --- |
| | Go to reply# or date (mm/dd/yy): |