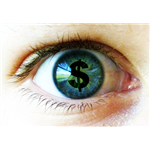 An SI Board Since January 1999
"Wisdom of the Crowd Investing" - first post: 1/17/99.

Post your best picks as possible additions to an Index below - all are welcome! SW

Under $5: Index 1

--

Over $5: Index 2 -- Under $1: Index 3

----

Facebook Page

##

#1 pick for 2018: SBI Holdings - SBHGF - owns RippleNet & 55 billion Ripple. 34th largest company in the world.



Mutual funds own 33.4% and institutions own 30.25% of outstanding stock.





(3) Vanguard funds own a total of 8.5M shares (worth $221M).





(3) US ETFs just bought large positions: BLOK, BLCN & ARKW. List of funds & institutions:


msn.com

6/4/18: SBI (SBHGF) Launches Japan's First Bank-Owned Cryptocurrency Exchange



Japan Finance Giant SBI Holdings (SBHGF) To Launch Crypto Exchange In Summer 2018

Two years ago, Ripple Labs partnered with SBI Holdings to form "SBI Ripple Asia" to:

Promote currency and financial system innovation on the blockchain;
Conduct business development in Japan and Asia and;
Provide a settlement platform utilizing blockchain technology in Japan and the entire Asia Region.


| | |
| --- | --- |
| | Go to reply# or date (mm/dd/yy): |
| | |
| --- | --- |
| | Go to reply# or date (mm/dd/yy): |