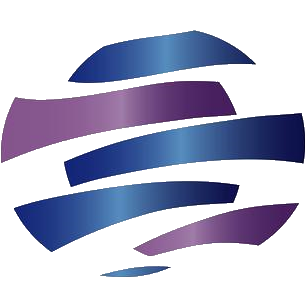 An SI Board Since July 1998
Auxer Group (buletin board symbol: AXGI) seems to be a very good value on the over the counter market. Only has 15 million shares outstanding with just over 6 million in the float.
Auxer Group Inc, as the press releases so succinctly state, "headquartered in Wayne, New Jersey, is an investment holding company
that is comprised of three subsidiaries: Harvey Westbury Corporation, CT Industries, and Universal
Filtration Industries. The company is a manufacturer, wholesaler and distributor with a line of
aftermarket automotive, marine, aviation, and hardware products. Collectively, the company owns
and markets several product lines including Formula 2000 Ultimate(TM), Garry's(R) Royal Satin
Automotive Wax, Polish & Car Care, Garry's(R) Royal Satin Marine Care, It(R) silicone spray,
T-Bolt(R) rust penetrant, Easy-Test(R)Testers, Air Conditioning Recharge Kits & Components,
and Fleet Crankcase Kits."
I've been researching the company for just a day or so. I'm still formulating my research, but as the stock moved more quickly than I expected. . . I'm putting out what I have now, and will add on later.
I spoke with CEO Gene Chiaramonte this afternoon. I'm currently awaiting an investor's packet, but can currently share what I've gleaned from the conversation. AXGI is currently finalizing audited finacials which should be completed sometime next week, followed by SEC reporting status within 90 days. The financials will cover 1997 and the first quarter of 1998.
The CEO is very bulllish on the company. He mentioned several major contracts in the works, in addition to the contract announced today with the De Windt Corporations. Revenues should increase drastically this year, and on into the future. It is also very probably that the latter part of this year will reflect profitability. Acquisitions are also possibilities.
I've also been informed that Bruce Pollock has just been retained by the company. Pollock is assisting in bringing new contracts to the company, in addition to helping AXGI strive to bring its shareholders much deserved value. Considering that Pollock has been largely repsonsible for the recent run-ups on ETPI, TGSK, and ARXA, I think that he will be a good asset to the company.
On a final note, I really got a good impression from my converstaion with the CEO. He has not accepted a salary for each of the past three years. This speaks strongly for his dedication to make his company a success, no matter what the personal consequences.
So do your own DD, and hopefully we can all do well with AXGI. I'll be receiving more informations shortly, and will post ASAP. Good luck.

| | |
| --- | --- |
| | Go to reply# or date (mm/dd/yy): |
| | |
| --- | --- |
| | Go to reply# or date (mm/dd/yy): |