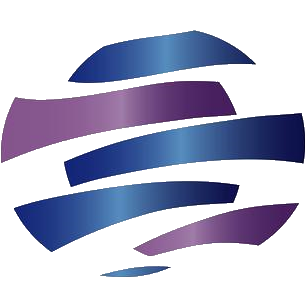 An SI Board Since December 1996
| Posts | SubjectMarks | Bans |
| --- | --- | --- |
| 1305 | 40 | 0 |
The purpose of this thread is to discuss all aspects of General Photolithography as it pertains to the financials and technicals of those companies that deal into the Semiconductor, Thin Film Head(TFH), Magnetoresistive Head (MRH), micromachining and Flat panel display technologies. It is hoped that sound technical and financial dialogue can occur and that participants inform us where we can better post some of the information presented here.

To start off, I beleive Wally the Sandcrab has mentioned a new application of equipment for the manufacturing of MRHs for the disk drive companies. More will follow.

I beleive that ISI will be an up and comer in the next year for Deep UV lithography and has recently entered into a cooperative effort with Lucent Technology (old Bell Labs/AT&T) for commercializing the next generation of e-beam technology. Rumor also has it that x-ray programs are being contemplated for the not to distanct future. Watch for ISI to go public in 1997. Could be an unknown and undiscovered new company with a very long history in lithography.

SVGL may be late in delivering the Micrascan to Sematech and may use Intel as their "real" beta sight. However, Intel, with all its $$$ and expertise will probably be looking at all available Deep UV steppers on the market for their next generation microP. I do not beleive this will be all encompassing since the resist chemistry is still not real stable so Deep UV will be used only on the most critical levels. IMHO (I finally learned this means "In my humble opinion") I beleive that Intel will evaluate all the equipment out there and will buy what works the best. They have too much at stake not to use the very best since $$$ is really no object. IF SVGL is the chosen company, Intel could consume a vast majority of its manufacturing capacity thus causing other potential customers to go elsewhere for Deep UV tools.

FSII Polaris cluster tool is a decent system with a high price tag relative to other systems but is worthy of mention here for 3 reasons.

1. Price is sub 14 and is starting to look attractive.
2. New cryogenic cleaning system is about to gain market acceptance and will be a desirable component for advanced processing requiring extreme low defect densities.
3. FSII is the premier cleaning company out in the marketplace.

UTEK is my favorite company and I need to make this bias known up front. I will try to be objective at all times when discussing them but I want everyone to be aware of a potential bias. I know the people, I know the equipment, I use the equipment, and I am 100% satisfied with the product offering and its COO (Cost Of Ownership).

WFR is the most mistunderstood company on the NYSE representing the High Tech Sector. At worst I see a 5% price erosion in 1997, delays in going full force in 1 or 2 expansion operations, and some softness in epi wafer sales which are their high ticket items. When the DRAMs and other IC manufacturers ramp up again in mid 1997 (conservative), these guys will go gangbusters since they will be positioned well to respond. They still need to qualify some of their new facilities.

By the way, as much as I hate to say it, we all must recognize Ed Sachs' (ZILOG CEO) comments aerlier this year. He basically called the wafer shortage problem of early 1996 as a bunch of crap. He was right and we were all wrong. There was enough silicon to go around for most of the year (how did he know the DRAM market was going to bottom out).

Here is a start. I hope this thread becomes useful for all.
| | |
| --- | --- |
| | Go to reply# or date (mm/dd/yy): |
| | |
| --- | --- |
| | Go to reply# or date (mm/dd/yy): |