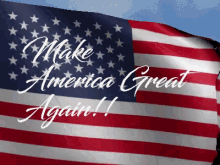 This is a pro-President Trump Thread. Team-mate Ground Zero also has a pro-Trump Thread. All other Trump Threads on Silicon Investor are hate-Trump Threads.



DOCTOR GIVES FULL REPORT ON PRESIDENT TRUMP'S PHYSICAL AND MENTAL HEALTH:





LIVE IN ONE DAY: President Donald Trump PRESENTS the FAKE NEWS Dishonest Media Awards from the White House



.